By using our brand assets, you indicate your acceptance of our Trademark Usage Guidelines and you understand that a violation of these guidelines will result in the termination of your license and/or permission to use our brand assets.
Who We Are
Mucky Duck is the Michigan-made mustard known for its authentic recipe, taste, and versatility.
Our Primary Wordmarks
The Mucky Duck wordmark can be presented in both stacked and horizontal arrangements, with usage determined on a case-by-case basis to ensure the best fit within the design context.
The primary color for the logo must consistently remain black, preserving brand identity and recognition. In scenarios where a notable contrast issue arises between the logo and its background, the logo may be displayed in white to ensure superior visibility and legibility.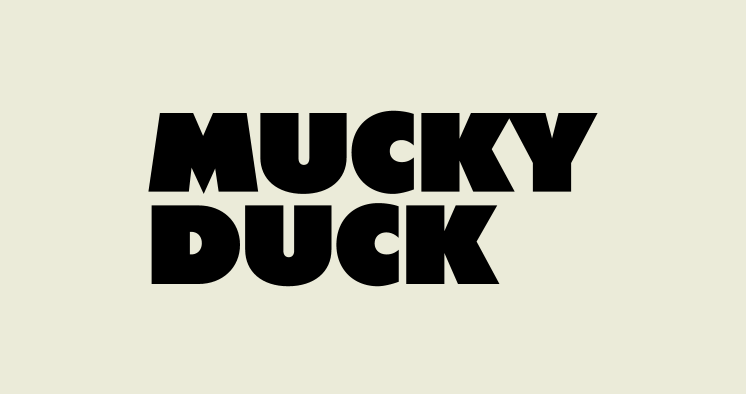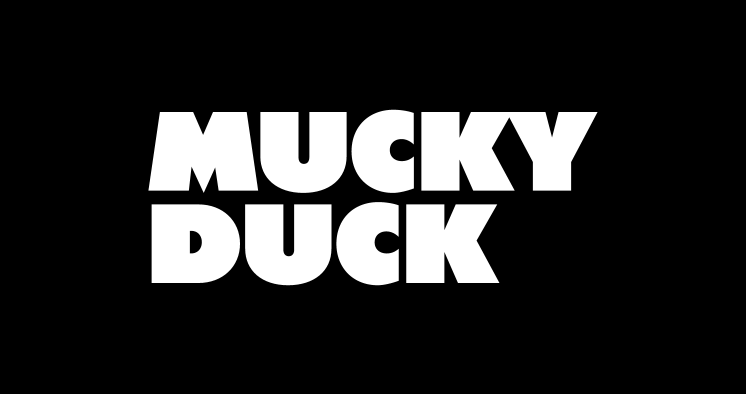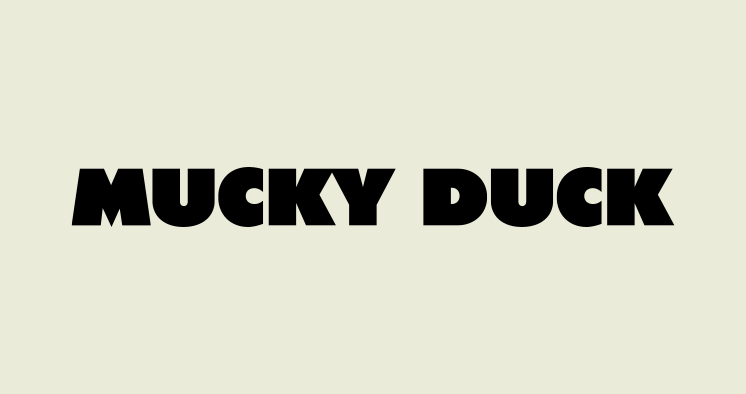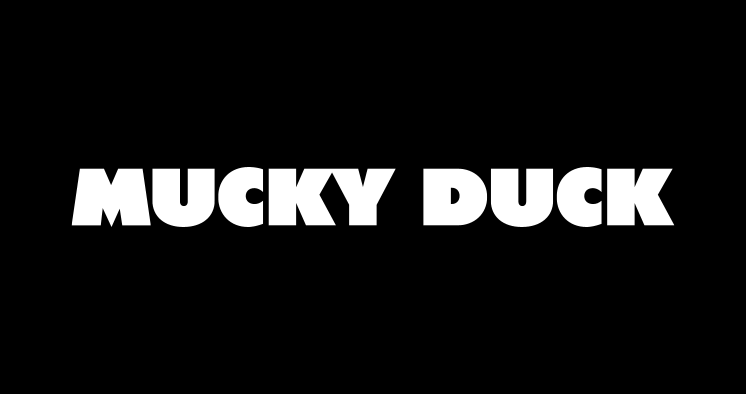 Our Alternate Wordmark
The stacked wordmark, accompanied by our designated modifier, may be used strategically in situations where additional context or storytelling is deemed essential for the Mucky Duck brand's effective communication.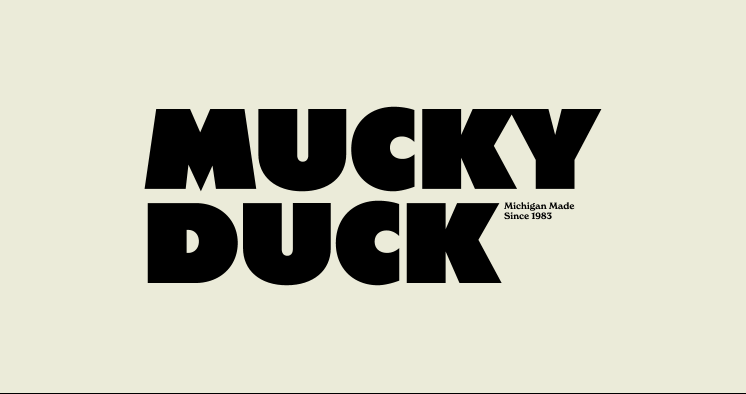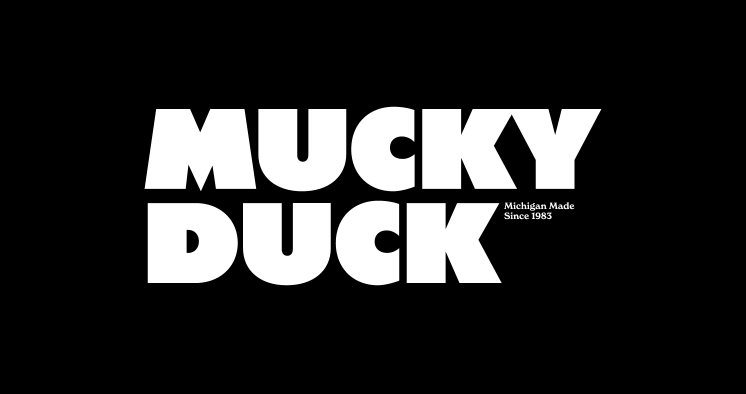 Our Duck Duo
The primary duck illustration serves as a visual embodiment of the Mucky Duck brand's "Absurdly Wholesome" attitude and voice. This illustration should strictly be in the form of a black line drawing and only be used on backgrounds with a high level of contrast. Importantly, the duck illustrations should remain independent and not be integrated with the word marks in any form.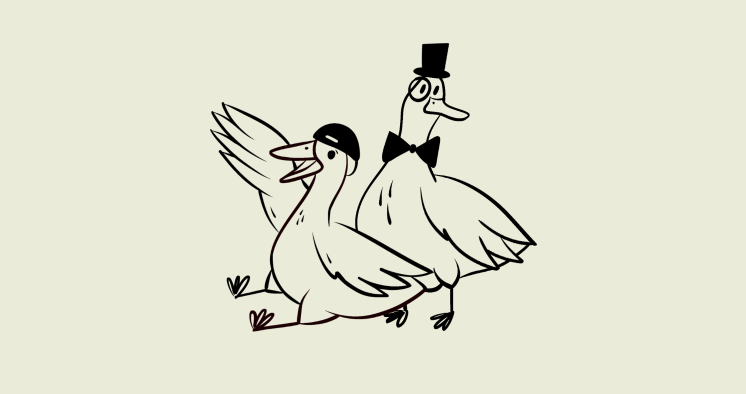 Best Practices
CLEAR SPACE The space surrounding the logo lockup should never be smaller than hight of U.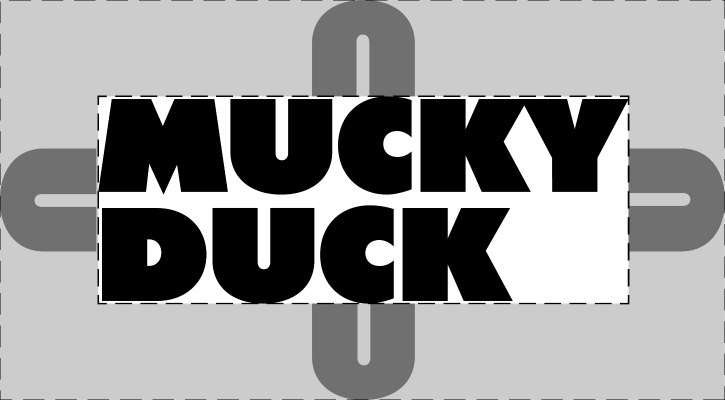 MISUSES The Mucky Duck logo should always be used in its original format or under the guidelines given. Never should logo be treated in one of the methods shown here.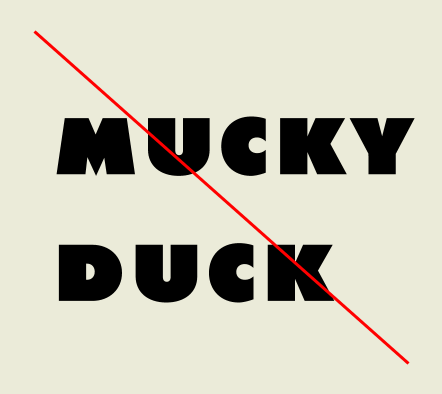 Altering the word mark's appearance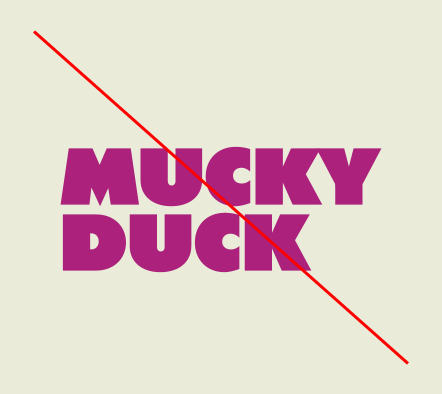 Using a non-designated color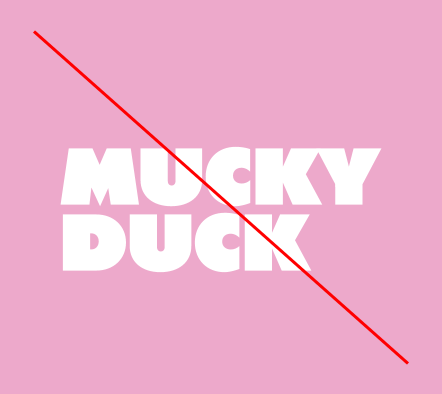 Using white when the background is high enough contrast for the black wordmark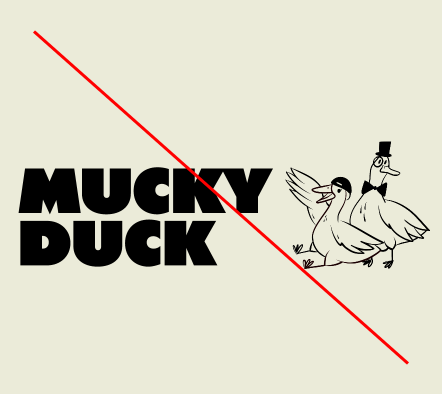 Our Colors
The Mucky Duck palette is reminiscent of out original brand from 1983. The colors should never be used outside of the values shown here. The following shows each color profile's appropriate use:
Pantone: Offset Spot Printing, Screen Printing

CMYK: Offset Process Printing, Digital Printing

RGB: Screen-Based Applications

HEX: Screen-Based Applications
PMS 7717 C
CMYK 81 36 51 12
RGB 47 120 119
HEX #2F7877
PMS 565 C
CMYK 38 2 18 0
RGB 157 211 210
HEX #9DD3D2
PMS 240 C
CMYK 35 100 18 1
RGB 171 33 123
HEX #AB217B
PMS 230 C
CMYK 3 41 0 0
RGB 237 169 203
HEX #EDA9CB
PMS 715 C
CMYK 2 49 96 0
RGB 241 148 41
HEX #F19429
PMS P 168-9 U
CMYK 7 3 15 0
RGB 235 235 217
HEX #EBEBD9